Cape Coral
It's a lovely town, in the southwest of the "Sunshine State" Florida, which fascinates its visitors.
Cape Coral is a paradise for sun and nature lovers, anglers, water fans, boaters and golfers.
Through its direct location at the Gulf of Mexico, the climate is tropical and mild. There are more sunny days than anywhere else and with a light steady breeze from the sea, even the summer months are enjoyable. However, Cape Coral is particularly popular in the winter months, because there are fewer days of rain and temperatures up to 75 degrees Fahrenheit.
The owners of the "Gulf American Land Corporation" created the typical structure of Cape Coral in 1957. They built waterways in those days existing fallow land and pastures. Now, there are over 400 miles of fresh and saltwater canals, more than any other city in the world. Most of the canals are navigable and some have access to the Gulf of Mexico.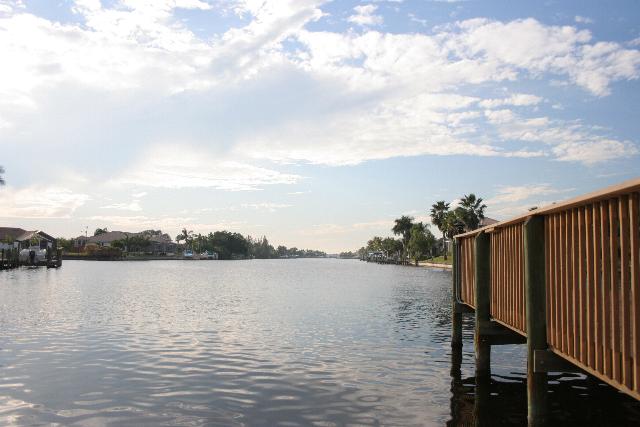 Cape Coral is one of the fastest growing cities in the United States, but it has not lost its small town atmosphere. The crime rate is the lowest of all comparable cities in the USA. That is an important reason why especially young families moved to Cape Coral. Meanwhile, Cape Coral is no longer called a "sleepy" little town. You find a variety of shopping streets, with restaurants like at Cape Coral Parkway, Del Prado Boulevard and Pine Island Road and many well-designed parks and lakes to relax and picnic as well as a large water park with slides, pools and lounge chairs. There's is fun for everyone!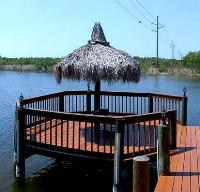 Cape Coral is just across the Caloosahatchee River near Fort Myers. The shortest connection between the two cities is the "Cape Coral Bridge "and the "Midpoint Memorial Bridge". Cape Coral is connected to the well-developed road network southward to Naples, the Everglades, Key West and Miami and northward to Sarasota, St. Petersburg, Clearwater and Tampa.